Diese Veranstaltung hat bereits stattgefunden.
BØWIE Bern – Launch Event
April 24 @ 9:00

-

April 27 @ 19:00

CHF50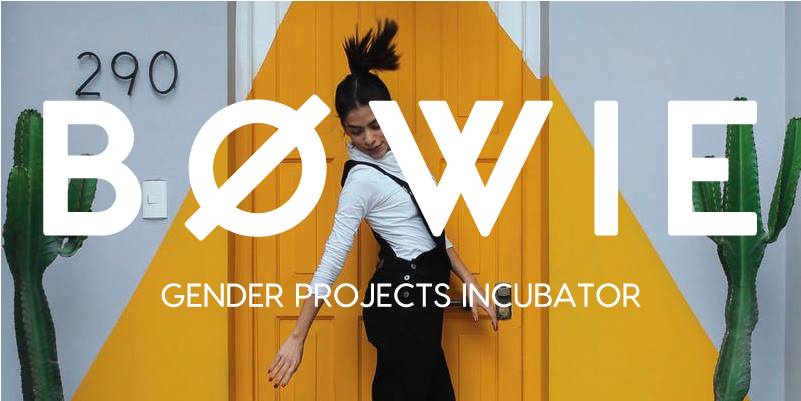 Are you hungry for change?
Do you crave for gender equality?
Do you desire greater inclusion of LGBTIQ+?
Are you ready to step up and shape the world?
BØWIE – Gender Projects Incubator is YOUR opportunity to create the change that you have always wanted to see and to build together the society in which we want to live!
On April 24-27th in Bern, take part in our Launch Event to meet other energetic and dynamic people like you with a knack for social change and pumped up with motivation!
During this event you will dream, discuss, be inspired, and team up to develop a project of your choice.
Create an Instagram account on Body Positivity
Shoot a gay webseries made in Bern
Launch your blog on gender-neutral fashion
Organize a happening on transidentities
…or whatever your heart desires. The sky's the limit!
After this event you'll be able to submit your project idea with a chance to win access to BØWIE's 5-months coaching programme, that will help you bring your idea to the next level.
You already have a project? No problem. You can directly submit your project for the coaching programme or take part in the Launch Event to find your dream team.
Contribution to the costs of event: 50.- (feel free to let organisers know if this is too much for you)
This event is brought in partnership with Impact – powered by euforia and with the support of the Swiss Confederation.